Get new knowledge during quarantine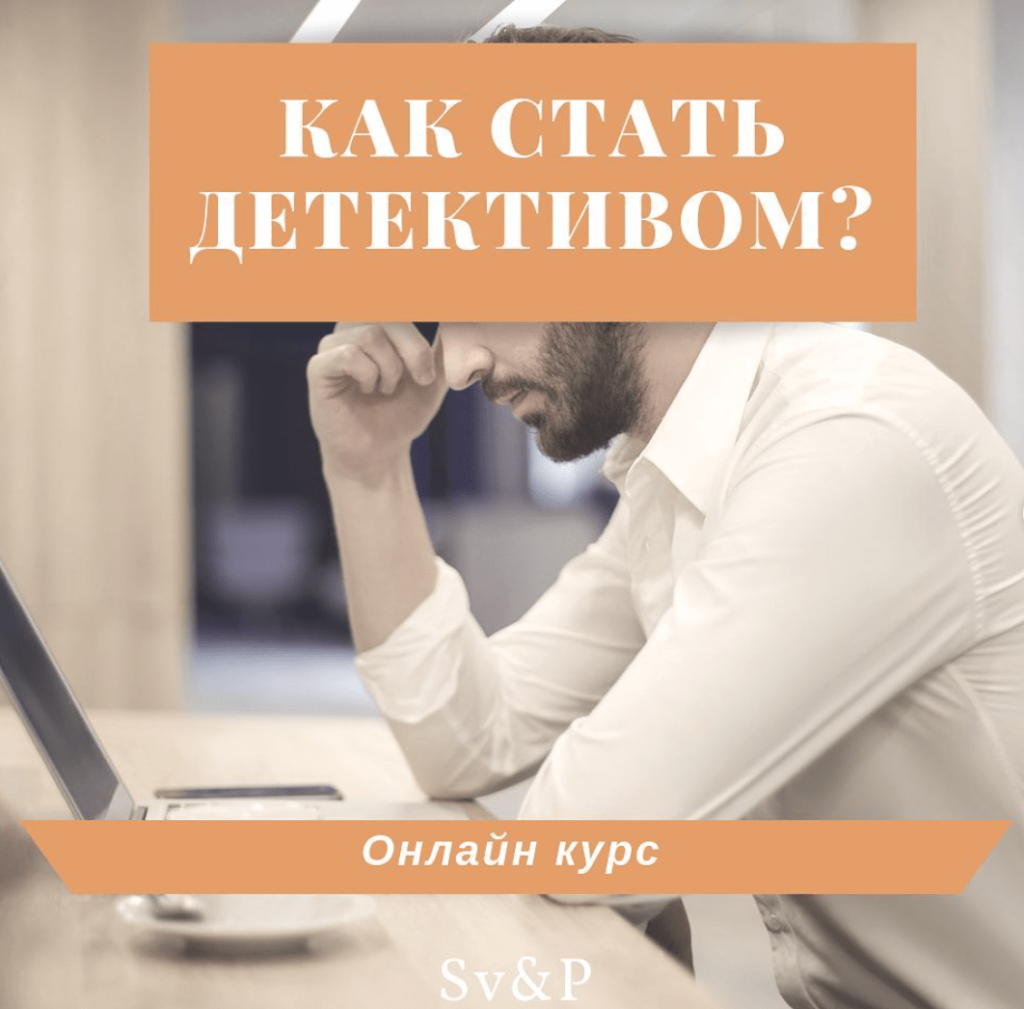 How to become a private detective without leaving home?

We have developed a special training course, after which you will receive basic knowledge in the profession of "Private Detective" and you can earn good money, even in times of crisis. Even if you do not plan to engage in private investigation, you will still receive knowledge that may be useful to you in life.
⠀
Course content:
⠀
1. The concept and essence of private detective work. ⠀
2. Analysis of the law on private investigations and other regulatory legal acts. Rights and obligations, restrictions, liability of private detectives. How to get a private investigator license? What qualities should a detective have?
3. Types of detective services: a detailed analysis. ⠀
4. How to open a detective agency step by step (license, website, office, employees, customer search, advertising, etc.)? How to get a private detective or assistant detective in an agency? ⠀
5. Sources of information detective, professional tricks. Documentation. ⠀
6. Private client customer categories. ⠀
7. International activity. ⠀
8. Answers to all questions of the student. ⠀
⠀
The training takes place individually online.
Contact us
Contacts
Moscow, Bryanskaya ulitsa, house 5. BC "Europe Building", floor 7, office 703
— We kindly request to make an appointment in advance.
info@private-investigation.ru